COVID-19 Information & Resources
Click on the images below to view resources and information.
COVID Task Force Video Update

COVID Task Force Update & Resources (February 2021)
Testing
The rapid test is not the antibody test. Rapid testing measures antigents and can determine if someone currently has the virus. The Rapid testing is most accurate with the first 5 days of covid symptoms (most common symptoms are: fever, loss of taste or smell, dry cough, shortness of breath or diarrhea). A positive rapid test is accurate but there are about 25% false negatives.
2-day, PCR COVID test – it is much more sensitive. If your rapid test is negative you should get the 2-day PCR COVID Test. While waiting for the PCR test you should quarantine.
The blood/antibody tests tells you if you have had COVID in the past. It takes a month to develop antibodies. If you are positive with an antibody test, you likely are not still infected with the virus.
Testing sites: https://dph.georgia.gov/covidtesting
Vaccines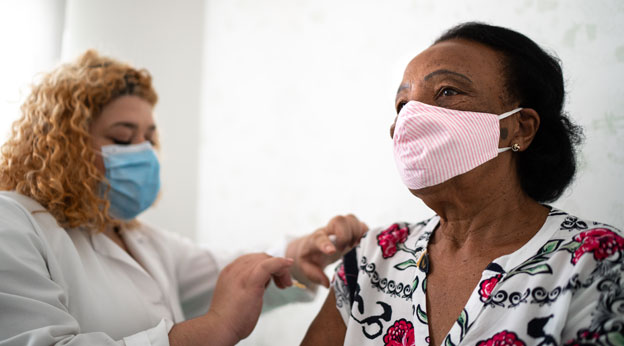 Vaccines are available now for front line workers, nursing home residents, and people older than 65 years old. The types of vaccines available include:

Moderna (2 shots 28 days apart/94% effective)
Pfizer vaccines (2 shots 21 days apart/95% effective).

Vaccination will provide about 40% effectiveness 2 weeks after 1st shot. Protection rises to peak effectiveness 2 weeks after 2nd shot.
Check with your County Health Department or your local doctor for more information about the vaccines available and their distribution.
Information about vaccine safety: https://www.cdc.gov/coronavirus/2019-ncov/vaccines/facts.html
Locations of vaccine sites: https://dph.georgia.gov/covid-vaccine
COVID-19 Symptoms can be confusing.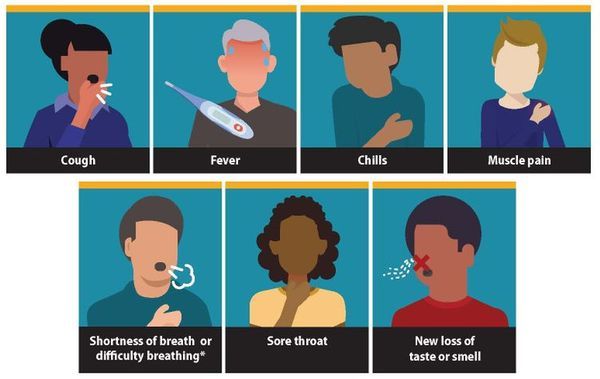 Do I have allergies, a cold, influenza or the corona virus?
Information about how to tell the difference: https://www.mayoclinic.org/diseases-conditions/coronavirus/in-depth/covid-19-cold-flu-and-allergies-differences/art-20503981
Prevention
Prevent the spread of COVID-19 by continuing with hand washing, social distancing, and masks over the next several months since there is a lag period after vaccination.
Transmission to other people may still occur after vaccination despite lack of illness.
Completed the vaccination series will offer you protection, but you can still get the virus and give it to others, therefore still practice masking, hand washing, distancing and avoiding large groups.
Excellent source of information about prevention: https://www.cdc.gov/coronavirus/2019-ncov/communication/toolkits/general-public.html
Herd Immunity
Return to normal activities will require herd immunity where 85% of the population have been either been infected or received the vaccine. This may not occur until late Summer or early Fall 2021. We should all remember to protect our family and friends until then. We should all decide that the COVID epidemic "Should End with Me".
We are so blessed to have a family in Christ!
Despite the challenges of living in the Roman Empire, our brothers and sisters we have an amazing family - Acts 2:42-47.
Even though we cannot meet together as we would like, we can encourage one another…daily… Hebrews 3:12-13.
There are over 100 one-another verses in the scriptures that we can continue to fulfill despite the pandemic.
Wonderful infographic about one-another verses: https://overviewbible.com/one-another-infographic/
Emotional support should be provided to family and friends as COVID infections surge over the next 1-2 months and we all feel the burden of the stress and isolation it causes. Please stay connected to family and friends especially Singles during this difficult period.
Church services
Church services will remain virtual until mid-February and we will notify you about any changes then.
Thanks for all your patience. We would all love to meet together as soon as it is safe. We love our brothers and sisters and miss all of you and we can't wait to see you.