Bring HOPE and CARE to our Community!
"Whatever you did for one of the least of these, you did for me." Matthew 25:40
North River's Care Ministry envelops four important initiatives that provide ongoing opportunities to serve our communities:
1) Care Packs (for those experiencing homelessness)
2) Gratitude Packs for Veterans
3) Read with HOPE!
4) NEW! POPP Backpacks for young men in juvenile detention centers

CARE PACKS
Take One (from the HOPE Depot) or Make One!
Instructions Below: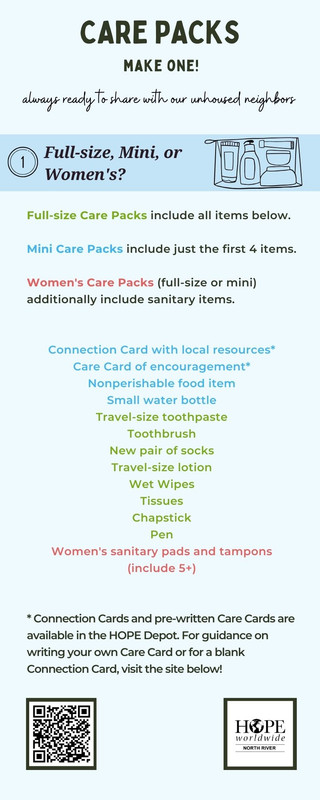 Connection Cards
You can visit the HOPE Depot in the Lighthouse for printed out Connection Cards or print out your own using the links below. If you need one for a different area, create a customized card here!
Atlanta Area
Cherokee
Gwinnett
Kennesaw/Acworth
Marietta
West Cobb
Care Cards
Grab a handwritten Care Card from the HOPE Depot, or write your own! These sample cards provide great examples of what you can include: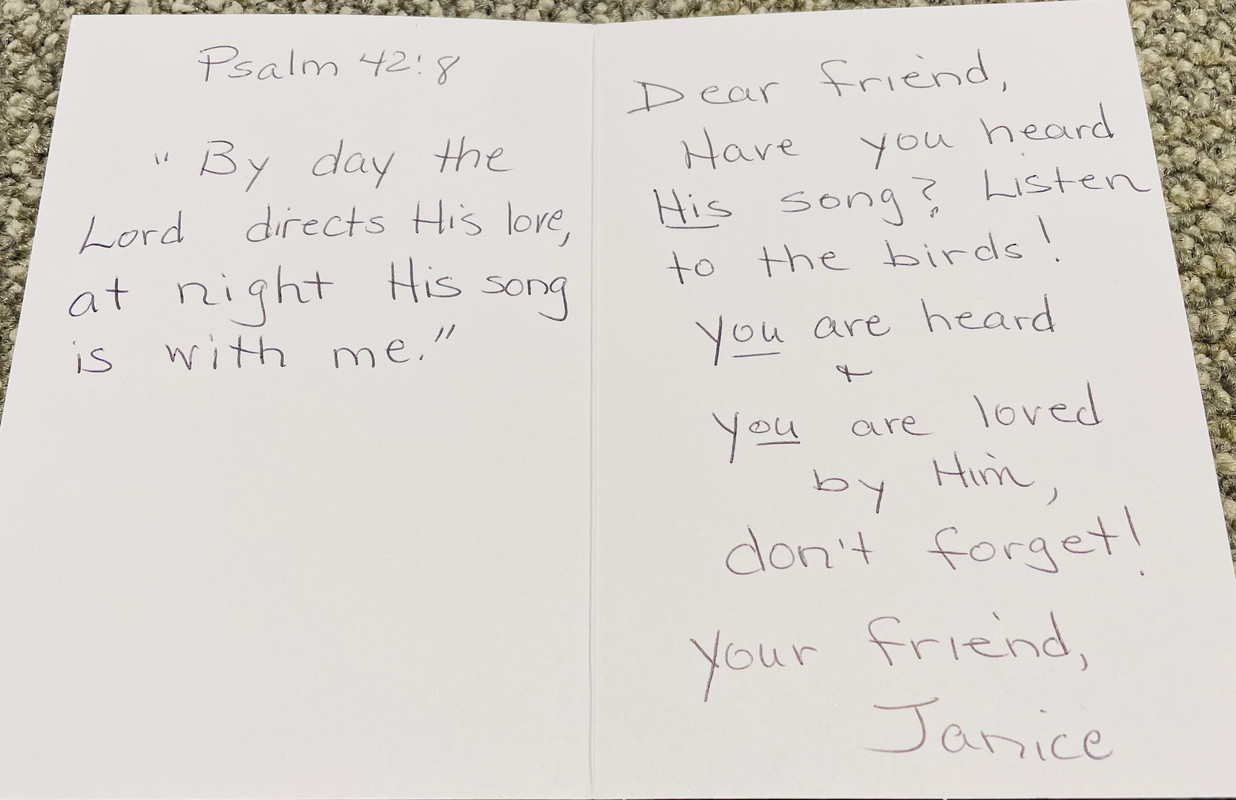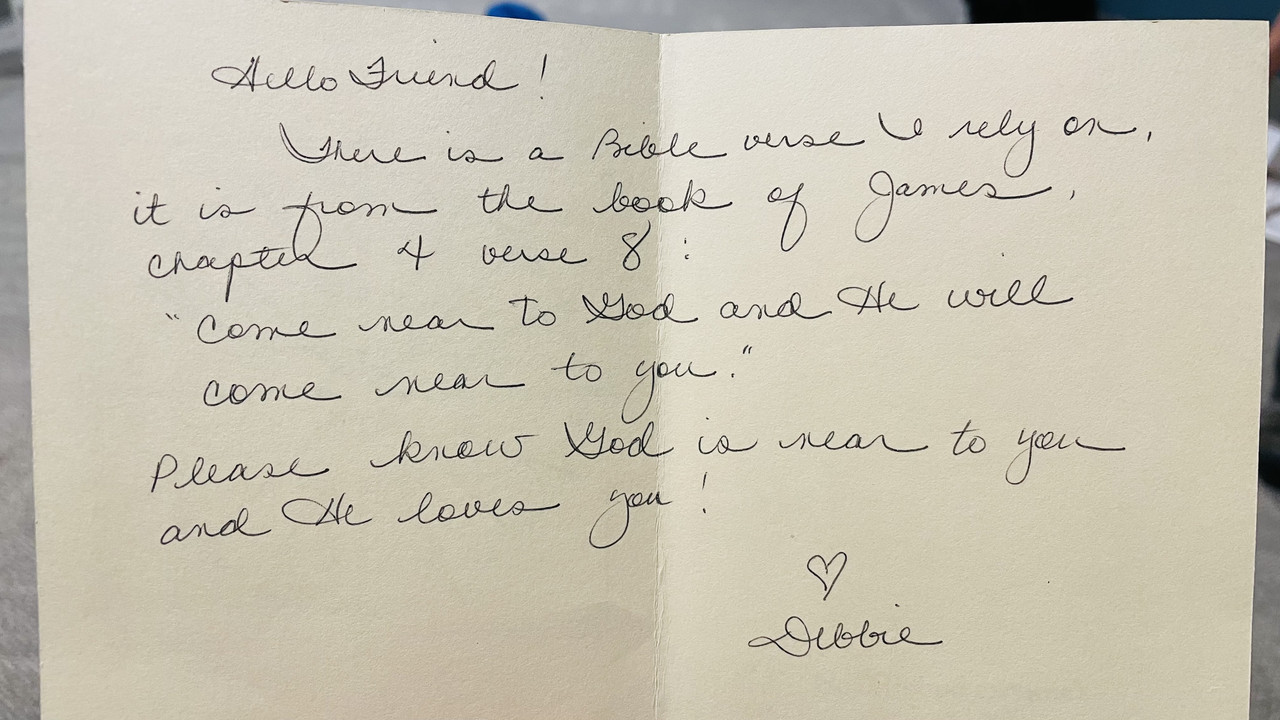 Greeting
Hello Friend, Dear Neighbor, __________

Body
Here's your opportunity to connect! Include encouraging scripture(s). Offer your prayers. Let them know they are loved and seen by God. Think of what you might want or need to hear from a stranger if you felt discouraged and were living in challenging circumstances.

Salutation
Sign with your (first) name. This makes it feel special and personal.

GRATITUDE PACKS for VETERANS
We are incredibly excited to partner with the new VA Clinic in Marietta! As a church, we would like to offer a Gratitude Pack to encourage and uplift veterans who walk through their door. Each Gratitude Pack will include a healthy beverage and snack and a handwritten card thanking these brave men and women for their service and sacrifices.
Step 1: Pick up the Gratitude Pack logos and the red, white, and blue paper bags from the HOPE Depot (family group members contribute the items that go inside)
Step 2: Drop off completed packs at the HOPE Depot in the Lighthouse or at the HOPE worldwide table in the lobby
Step 3: NR members Tracy Barlow (LCSW) and Joe Mulligan (LCSW) will distribute Gratitude Packs to veterans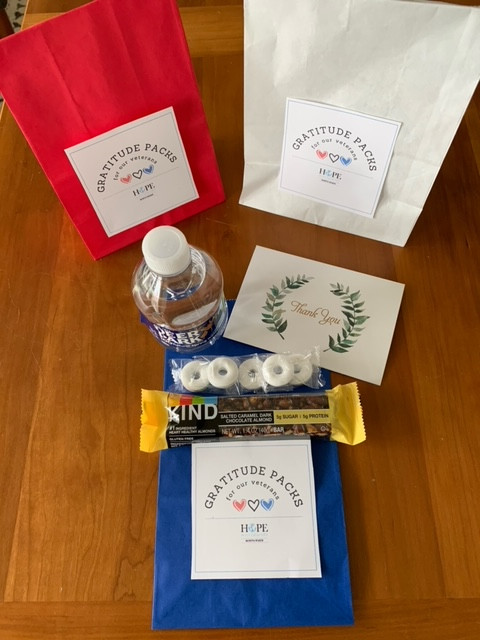 In each Gratitude Pack, please include the following items:

1) Snack bar (to purchase in bulk, consider this snack box)
2) Small water bottles (such as those seen here)
3) Lifesaver candies (such as those seen here or here)
4) Card of encouragement (see samples below)

Gratitude Packs provide a great opportunity for family and community groups to serve together. Talk to your family group leaders about planning a packing party! Family group leaders can pick up red, white, and blue baggies from the church, and group members can contribute the items that go inside.
Individuals of all ages can write cards of encouragement. Here are a few examples: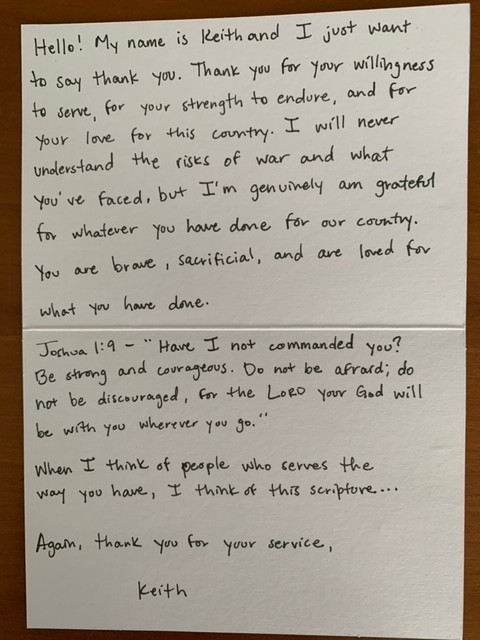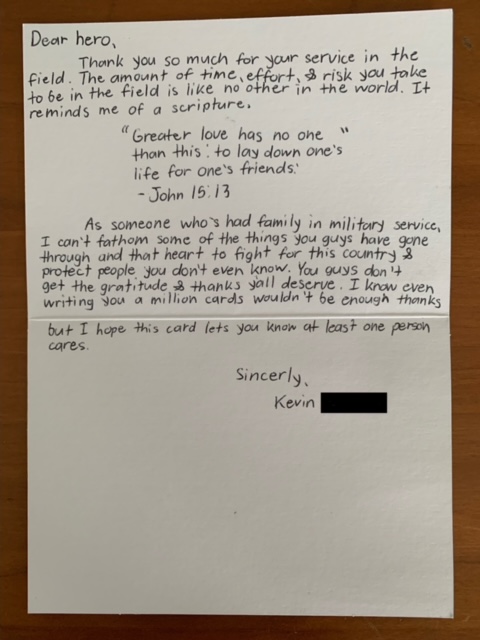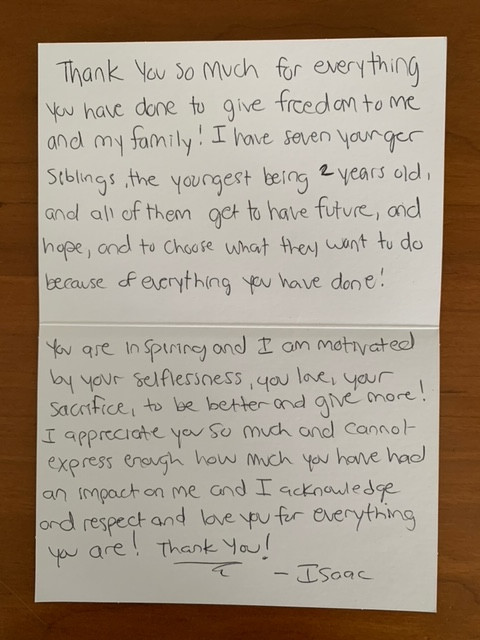 Please read our Gratitude Bookmark to remember the "why" of honoring our veterans. If you would like one or want to get some to share with your family group before a packing day, you can pick up these bookmarks in the HOPE Depot in the Lighthouse or at the HOPE worldwide table in the lobby on any given Sunday.



READ with HOPE!
Our summer "mobile library" book lending program provides books for children within our local community who lack access to books. We deliver books to apartment complexes and encourage the kids to read. Help organize and label books within the HOPE Depot so that we can lend and gift books locally and internationally. Many weekly opportunities are available!

Contact: Noelle Broyles, 919-699-8745; nfbroyles@yahoo.com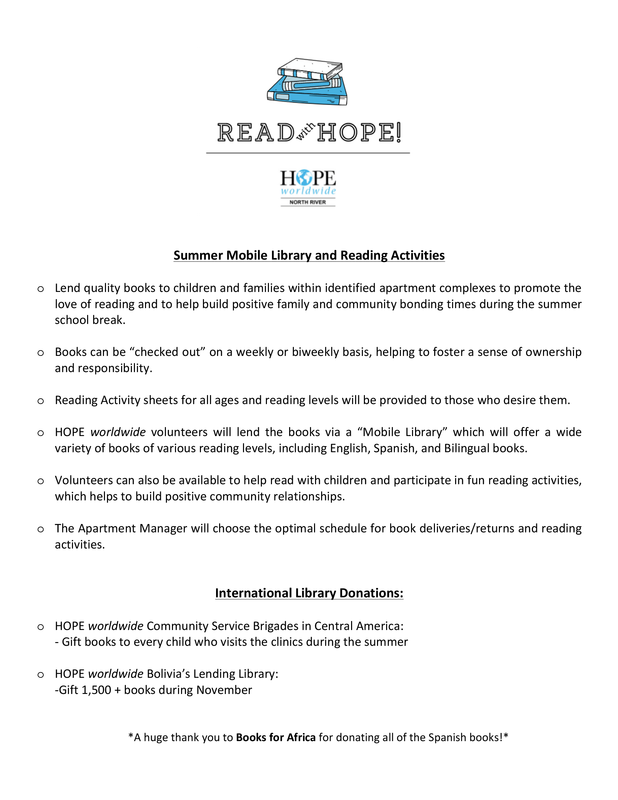 POPP Backpacks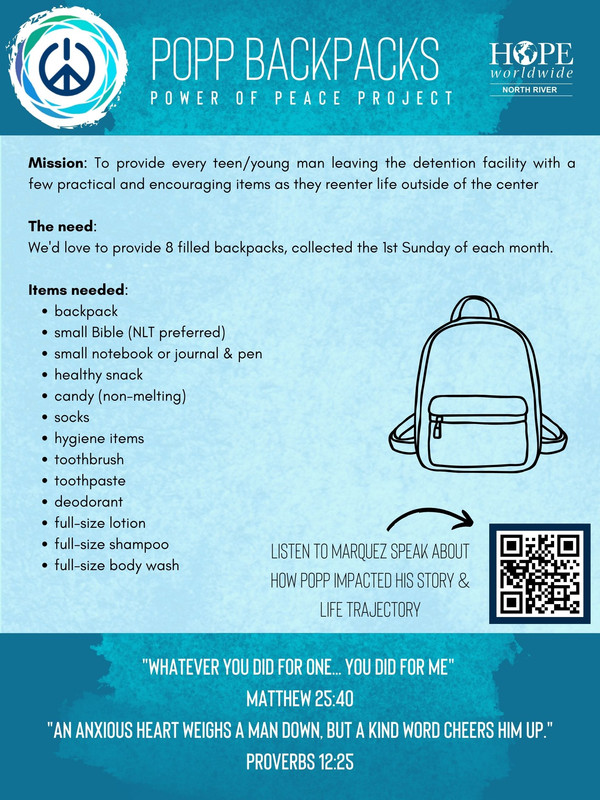 Have another question?
Reach out to our Care Team!