Church On Sunday
9 AM and 11 AM
Join us for worship on Sunday! We have our 9 am service in the Lighthouse Theatre, and our 11 am service in the main auditorium. Both have a mask-only section. You can also watch our 11 am service on livestream. Click to learn more.
9 AM Service
11 AM Service
Brian Needs Our Help
Brian has been diagnosed with Non-Hodgkin's lymphoma. He and his wife, Christie, need our prayers and support. Click to find out the different ways you can help.
Learn More
Upcoming Service Changes
July 31 and August 7
Many of our members and staff will be out of town the weekends of 7/31 and 8/7 for the World Discipleship Summit in Orlando, so we are doing things a little differently those Sundays.
On July 31 there will be a Youth and Family led service in the auditorium at 11 am with kids classes. There will also be the Back to School Bash following service.
On August 7 there will be service at 11 am, but with NO KIDS CLASSES. We encourage families with kids to have house church with their family and/or family group. We will provide devotionals for families to do with kids at home.

There will be no 9 am service these two weeks.
Teachers Needed!
We need 20 More Teachers
Please consider teaching for our next rotation starting in August! Go to nrcoc.org/teach to sign up.
Back 2 School Bash!
7/31 | 12:30 - 2 PM
School year is upon us! This is a great opportunity to pray for the coming year and have some great fellowship as families. Register by 7/25 so we can get a count for food.
Register
Support The RevivEE Mission Team
Juan Cortes
Our very own Juan Cortes is raising money to join the RevivEE 2.5 Mission Team in Europe this year, and needs our help. Please consider donating
Donate
Free Haircuts This Sunday!
1-3 PM | Lighthouse Gym
Free Haircuts by Trez this Sunday, July 24th from 1-3pm in the Lighthouse Gym. Email Matt to reserve your spot
(
matttchir@nrcoc.com)
New Open Gym Schedule
Basketball and Volleyball
Saturdays
35+ Half Court Hoops - 8:30am - 10:00am
18+ Full Court Hoops - 10am - 12pm
Sundays
Volleyball - 1:00pm - 3:00pm
Summer Service Opportunities!
HOPE Worldwide | North River Chapter
Looking for summer community service opportunities? Volunteer with HOPE Worldwide North River! Click to learn more.
Learn More
Basketball Camp Highlight Video!
We had an amazing basketball camp last week! Check out some of the highlights!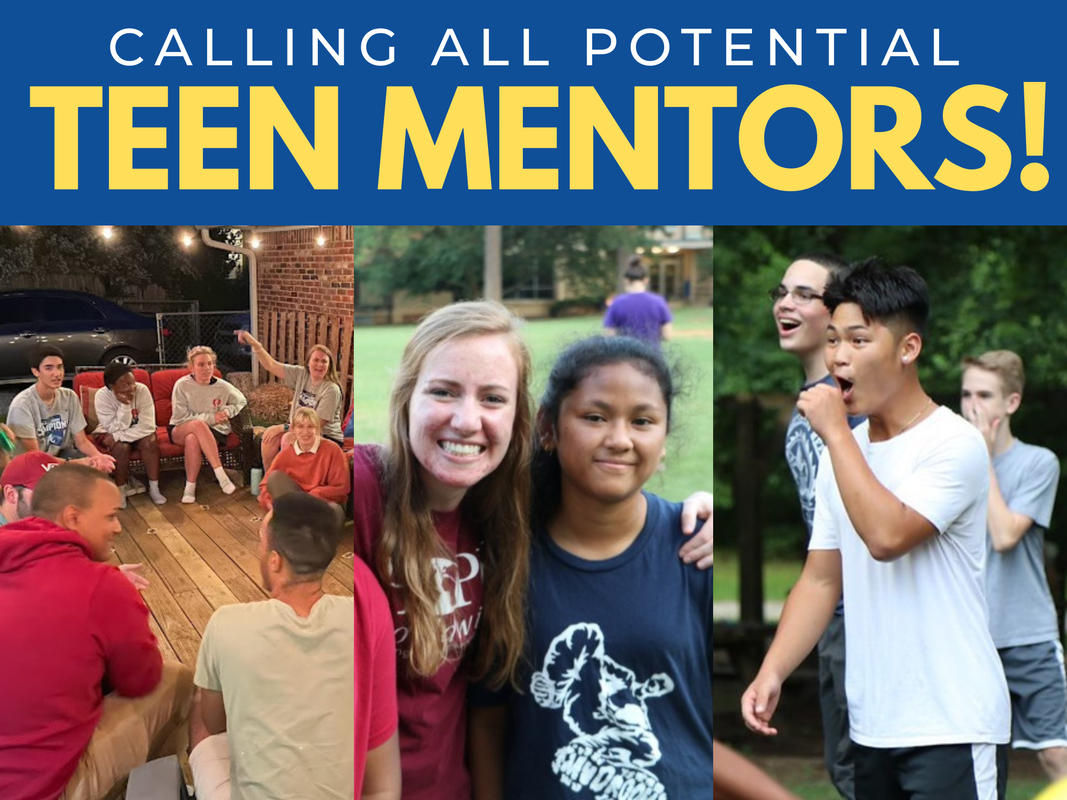 The Youth & Family Ministry is looking for 10 more Teen & Middle School leaders! Come be a part of an amazing team trying to make a difference for our young people!
Be a part of a tight-knit family group full of young professionals and young marrieds!
Be a big brother/sister to our amazing group of teens & middle schoolers.
Training & development in leadership, ministry, and family.
Use your gifts, talents, & passions to encourage & inspire the next generation!
Get fed amazing food by our incredible parents ;)
BACKpack 2 SCHOOL Supply Drive
Donate Through July
Please consider donating to our YES BACKpack 2 SCHOOL Supply Drive! Donations are needed through July 24. Click to learn more.
Learn More
World Discipleship Summit
July 31 - August 7
Don't miss out on this amazing opportunity to meet and fellowship with disciples from all over the world!
Learn More
Register
Campus Fundraising for WDS
The students in the campus ministry are excited to go to this year's World Discipleship Summit in Orlando, FL! For many of us, it's our first conference ever as disciples! We are looking for ways to serve in order to raise some money to help cover the cost of attending ICMC. We are open to babysitting, doing yard work, picking up groceries, and even washing your car! This is all in hopes that any donations we collect can help us with the final fees we need to cover for the conference. If you have anything we can help with please email sydneyreese@nrcoc.com. We look forward to serving you and to experiencing VISION at WDS!
Creative Arts Gala
August 27
The Creative Arts Ministry is excited to host a Creative Arts Gala on August 27th! We will be featuring live musical acts, art exhibits, short films, and more! Please contact chasemackintosh@nrcoc.com if you would like to be featured.
Prayer Requests
Please pray for those in our church family who are hurting, those named here and others not on this list. If you have prayer requests, please let us know at connect@nrcoc.com
Brian Sires:

Please pray for complete healing from cancer.
Felicia Rogers: Former member of North River now residing in St.Louis, requesting prayers as she recovers from Covid, that there are no residual effects.
The Samuel-Porter Family: Please pray for comfort as they grieve the tragic deaths of Chanece and Bryanna.
Lauren Riley: We thank God that she has completed her cancer treatment!
Sonny Custodio: Please pray for full recovery.
Abe DeLeon:

Please pray for cancer treatment to be effective.
Dana Hawkins:

We thank God for cancer treament completion.

Please continue to pray for full recovery from cancer.